Welco Services, Inc. is now offering NCCER Training and Testing!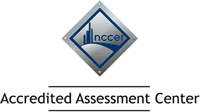 Pipeliner Training and Assessment Program (PTAP):
NCCER has developed the PTAP in cooperation with API.  PTAP consists of pipeline curriculum and pipeline skill assessments to qualify pipeline personnel under the Department of Transportation's regulation for Pipeline Operator Qualification.  The pipeline assessments are tied directly to NCCER's standardized pipeline curriculum and will determine qualification on selected covered tasks as identified by API and the industry.
Testing is available for all Pipeline tasks
For Information & Scheduling Contact:
(620)241-3000
michele@welcoservices.com